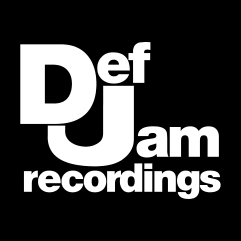 I wanted to take the opportunity on the last show of 2014 to celebrate Def Jam's 30th anniversary, which came and went in 2014.
Def Jam is an absolutely seminal label in hip hop history, and if you're not familiar with their catalog, it's time to go research that shit. I'd meant to put together a really tight mix, but completely ran out of time. The mix ended up pretty sloppy. So much so that I considered not even sharing it here, but i'm trying to ease up on my perfectionist tendencies so it's included below, warts and all.
Too late! File removed (mp3 – 54Mb)
If you want to hear some actual quality mixes celebrating this event, you should definitely check out the #defjam30 series of mixes that the label curated. Throughout the month of November, the label put out a different mix each day from a well known dj. I'm a fan of the Spinna one, but the Daddy Rich, Mister Cee, Premier mixes are all good. Ah, hell… just go listen to 'em all.
Just in case you did listen to the show though and are dying to know what a track was, the tracklist is after the jump.
Tracklist
artist – name
T La Rock & Jazzy Jay – A1 – It's Yours (Radio Mix)
Beastie Boys – The – She's Crafty
Beastie Boys – The – Paul Revere
L.L. Cool J – Rock The Bells
L.L. Cool J – I Can't Live Without My Radio
L.L. Cool J. – Eat 'em Up L Chill
L.L. Cool J – Doin It
L.L. Cool J – Pink Cookies In A Plastic Bag
Nice And Smooth – More And More Hits
Nice And Smooth – Funky For You
nice and smooth – sometimes i rhyme slow
EPMD – You Gots to Chill
EPMD – The Big Payback
Slick Rick – Lick The Balls
Slick Rick – Children's Story
Slick Rick – It's a Boy [Remix]
Public Enemy – Timebomb
Public Enemy – Shut Em Down
Public Enemy – Fight The Power
Public Enemy – Cold Lampin' With Flavor
3rd Bass – The Cactus (mr. Mojo Risin' Mix)
3rd Bass – Brooklyn Queens
Nikki D – Lettin' Off Steam
Montell Jordan – This Is How We Do It
Redman – Time 4 Sum Aksion
Method Man And Redman – Da Rockwilder
METHOD MAN & MARY J. BLIGE – You're all I need to get by (puff daddy mix)
Ludacris – Stand Up (Dirty)
Onyx – Slam
Juelz Santana – There It Go (The Whistle Song)
Ghostface Killah – Be Easy (feat. Trife)
Jay-Z – A Million And One Questions
Jay-Z – Takeover
Jay-Z – Dirt Off Your Shoulder
Jay-Z – Empire State Of Mind [Ft. Alicia Keys]
The Roots – Radio Daze
Kanye West – Flashing Lights (ft. Dwele)
Kanye West – all falls down
Warren G and Nate Dogg – Regulaters