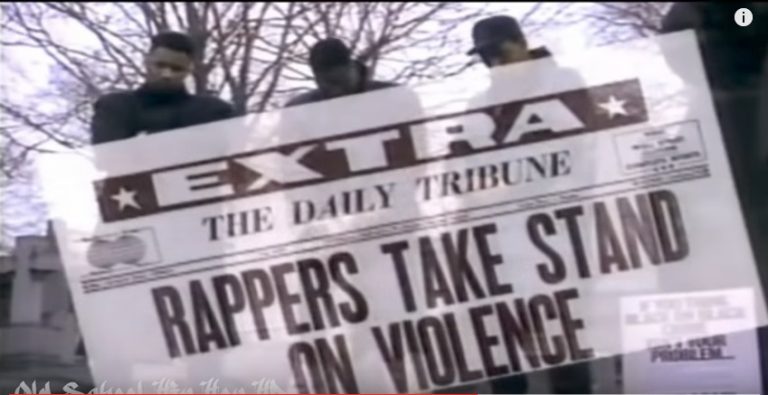 So usually around this year, I run through a handful of Black History Month features. Last for example, we did that Clyde Stubblefeild special after his untimely passing. So this year, I thought I'd kick thing off with a feature on activist hip hop, rap tracks with a message, that sort of thing. Lots of great tracks lurking in that sphere, and of course way more than I can fit into an hour slot, but I tried anyways. That Killer Mike song, dayum… He goes in! That one was new to me.
Too late! File removed (mp3 – 87Mb)
Side Note: Kootenay Coop Radio seems a bit more concerned with daytime swearing that CJSW ever was, and I get it, it's and midday show now. So I've had to do a slight switch up on how I put the show together, sometimes putting segments together ahead of time so I can clean swears up ahead of the broadcast or having to choose different songs than I ideally would have. This show was a pretty good example. Like, in a perfect world, I really should have included NWA's Fuck Tha Police instead of Express Yourself… And if you heard the broadcast version, you'd know that trying to clean up the Geto Boys' Fuck A War is kind of a stupid exercise… But here at least, I can play the show in it's original uncensored form.
Tracklist
artist – name [time]
Grandmaster Flash & The Furious Five – The Message
Public Enemy – Black Steel in the Hour of Chaos
Public Enemy – Brothers Gonna Work It Out
Public Enemy – More News At 11
Geto Boys – Fuck a War
Stop the Violence Movement – Self Destruction
the Coup – Fat Cats, Bigga Fish
Queen Latifah – Ladies First (Feat. Monie Love)
Queen Latifah – U.n.i.t.y.
Boogie Down Productions – Love's Gonna Get'cha 12″
KRS-One – Sound of da Police
Poor Righteous Teachers – Rock This Funky Joint
X-Clan – Raise The Flag
Arrested Development – Tennessee
Nas – If I Ruled The World (Imagine That) ft Lauryn Hill
Tupac – So Many Tears
Saukrates – Hate Runs Deep
Dream Warriors – It's A Project Thing
Charles Wright & The Watts 103rd street band – Express Yourself
N.W.A. – express yourself
S.O.U.L. – Express Yourself
The Brother's Rap – The Revolution Will Not Be Televised
Klashnekoff – The Revolution
Joey Bada$$ – Land of the Free
Amerigo Gazaway/Yasiin Bey & Marvin Gaye – Peculiar Mathematics
Talib Kweli – Get by
Common – A Song For Assata
Kendrick Lamar – How Much A Dollar Cost (Feat. James Fauntleroy & Ronald Isley)
Killer Mike – Reagan
Rapsody – Black & Ugly