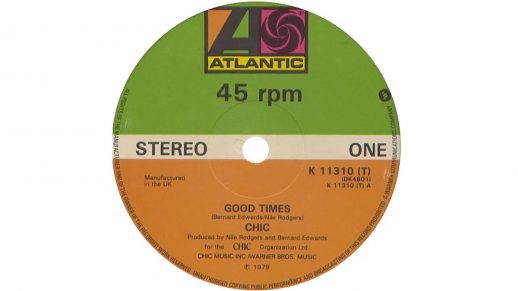 As I was starting to get the word out that my last show was going to be the 15th, Crooka, usual host of Fade to Bass asked if I'd want to fill in for him that day seeing as he was going to be at FozzyFest. More radio? Yes, please! Although shortly after I accepted, it dawned on me that it would be kind of dorky if I had my last show, said all my goodbyes and then was all, oh, btw, I'm still here for an hour… So instead, I pre-recorded a mix to play during that hour.
Kicking it all off is of course Chic's Good Times, which is such an incredible track, and has just the right amount of melancholy and dancefloor mojo to be the perfect lead off. Then, the mix goes a little all over the place, although ending in pretty standard house music territory (It was a fill for Fade to Bass after all…).
This is the first mix I recorded with a new piece of gear, and I managed to leave some effects going for a bit too long in not one but two mixes, but it sort of added to the whole thing, so I ain't too mad. Nuff chat, here it is.
Too late! File removed (mp3 – 114Mb)
Tracklist
artist – name [time]
Chic – Good Times
Sugar Hill Gang – Rapper's Delight (Full Version)
roxanne shante – go on girl
De La Soul – A Rollerskating Jam Named Saturdays (disco Fever Mix)
Black Sheep – Strobelight Honey (yes We Did Mix)
Black Sheep – Strobelight Honey (maybe We Did Mix)
Young and Company – I Like What You're Doing to Me – 12 Inch Version
Change – The Glow Of Love (2015 Remastered 12′ Long Version)
Luther Vandross – You're the sweetest one
Clockwork Voodoo Freaks – Deaf Mick's Throwdown
The Celestics – Uptempo
Christian Rich – Compromise (feat. Sinead Harnett, Goldlink & Secaina Hudson)
Esta – Only One
Elka – Jayex Story
Tensnake – Coma Cat
Hunee – Rare Happiness (Original Mix)
Dublin Aunts x Oliver – All Night (Dublin Aunts Heart Filtering Edit)
Amy Winehouse – Tears Dry On Their Own (Al Usher Remix)
Marvin Gaye/Tammi Terrell – Ain't No Mountain High Enough