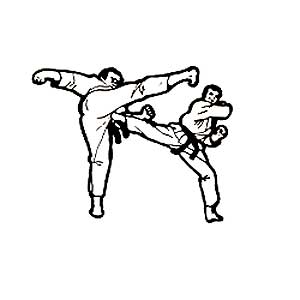 Tonight, we kick it off in a dancing mood, if only to show off some fine uses for a Chicago tune which most Chicago fans don't even care for. The Bomb, indeed. The build up to the break is ridiculous. In the club version, it doesn't happen until the 4:40 mark, which is more than minute longer than the entire official video version. I'm not kidding when I say it felt like an eternity on the dancefloor waiting for the break to happen. Interesting trivia: Chicago's version of Street Player is actually a cover; the track was originally from Rufus and Chaka Khan.
Then we bring on the hip hop: Some new work from Freddie Gibbs and Madlib you should take note of — This tune has been stuck in my head for the last little while.
Then some more hip hop because – true story – you can never have enough Biggie Smalls. Hearing his early demos is awe inspiring. Then, a little kick inspired mix towards the end of the show.
Too late! File removed (mp3 – 81Mb)
Tracklist
artist – name [time]
The Fat Beat Diet – January 16th, 2012
CJSW 90.9FM
Mixed/Hosted by Marco Primo
artist – name [time]
Max Sedgley – Life's A Beach [8:31:02 PM]
Schmoov – Destinations
Niels Freidel – Good (Les Loups' I.D. Mix)
WILD CARD – The Breaks (J Lo edit)
Crookers feat. Wiley & Thomas Jules – Business Man (Black Noise means Business remix)
Louis La Roche – The Wall (J Paul Getto Remix)
The Bomb – Bucketheads
Chicago – Street Player [9:01:20]
Slim Thug Ft Paul Wall & Bun B – Creepin
People Under The Stairs – This Lifetime
Freddie Gibbs & Madlib – Deep (Vocal)
Kendrick Lamar – A.D.H.D
Jay Electronica – Candy Man
Jay Electronica – Dealing
Al Brown – Here I Am (Come and Take Me)
Freddie MacGregor – Get Involved
Johnnie Clarke – Moving Out a Babylon
prince of ballard – mary mccreary x biggy [9:30:51 PM]
Notorious B.I.G. – who shot ya (Instrumental)
Notorious B.I.G. – Machine Gun Funk
Notorious B.I.G. – Guaranteed Raw [Demo Version]
Dj Eli Escobar – Heavenly Break [ike Tina Turner Cussin Cryin' ]
kenny dope – Supa
A Tribe Called Quest – Can I Kick It?
Lupe Fiasco – Kick, Push
J-Live – Kick It To The Beat
MC Lyte – Kickin' 4 Brooklyn
Coldcut – Kick Out The JamEs (Speng)
3rd Bass – Kick Em In The Grill
krafty kuts – keep it on
A-Skillz – Strawberry Jam [9:54:22 PM]