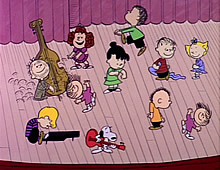 Another year, here and gone – Yikes! This year, despite the awesomeness of our new CJSW space, I had no intentions of spending Christmas Eve and New Year's Eve in the studios all by myself. I therefore arranged to pre-tape the shows for the Holidays. However, since I'm not super familiar with the new production rooms, I took a couple mixes I already had lying around and overdubbed the track announcements. But seeing as it's the holidays and I'm feeling generous, I'll give you the mixes in their original, chat-devoid, 4+hour glory.
These mixes were recorded live at my residency – The Spread (Every Saturday at Broken City). A snippet of the October 17th mix was played on Christmas Eve radio show, and a portion of the November 7th mix was played on the New Year's Eve show.
October 17th
stream
Download: Too late! File removed (mp3 – 84Mb) Part 2 (86Mb) Too late! File removed (78Mb)
(playlist)
November 7th
stream
Download: Too late! File removed (mp3 – 85Mb) Part 2 (81Mb) Too late! File removed (86Mb)
(playlist)
Hope you enjoy, and Happy (belated) Holidays!